High-grade tuna oil refined at the Company's cutting-edge plant in Rostock, Germany
22 April 2021, BANGKOK - Thai Union Ingredients (TUI) today launched its new UniQTMDHA tuna oil range, continuing the focus of parent company Thai Union Group PCL on Health Living, Healthy Oceans, and building on the success of the UniQTMBONE product launched in January.
The UniQTMDHA tuna oil range comes in two forms: the first is UniQTMDHA crude oil, which is produced from selected raw materials via a gentle extraction process, resulting in the purest and highest-quality crude oil in the market and with a very high refining yield that delivers a DHA content of 28% to 30%. The second, UniQTMDHA refined oil, takes the crude oil as its base and has similar DHA levels to those found in fresh fish.
For both products, the TUI unique manufacturing process uses less fish to produce the same amount of oil, uses fewer chemicals, consumes less energy, and produces less waste – all helping preserve the environment.
UniQ™DHA refined oil is produced in TUI's cutting-edge facility in Rostock, Germany. The plant is equipped with the latest processing technology which meets the stringent standards needed to produce the highest-quality products, including those for infant products which require the best grade of Omega-3 oils.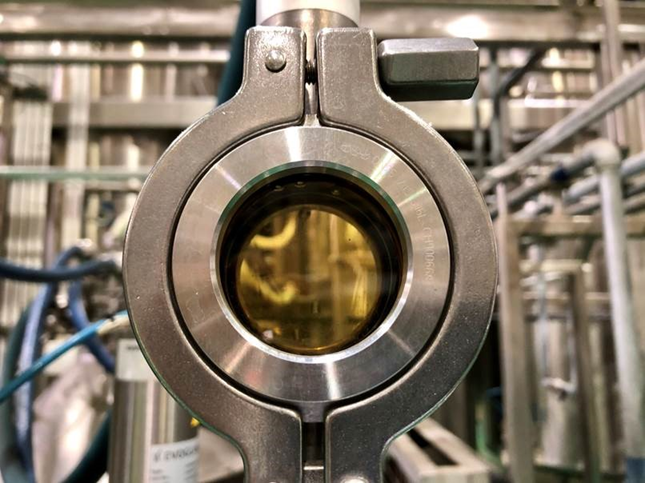 The Rostock plant is the final point in TUI's end-to-end supply chain for tuna oil and processes crude, white tuna oil from Thai Union plants in the Seychelles, Ghana and Thailand. This secure supply chain guarantees full traceability so customers can be confident of the source and production methods of their oil. The high-tech nature of the plant and the quality of its products allows TUI to explore other aspects of Omega-3 production, including contract and toll manufacturing. The Rostock refinery is a central part of TUI's strategic plan to derive value from all the available co-products from tuna processing, providing healthy and nutritious ingredients to support the lifestyles of consumers of all ages, globally.
"Healthy Living, Healthy Oceans" has been a core part of Thai Union's business strategy since the beginning of 2020 and is a natural extension of our market-leading sustainability work," said Thiraphong Chansiri, Thai Union's CEO and President. "It is important to us to recognize that sustainability applies across every aspect of our business; from protecting the vital blue economy to supporting the healthy lifestyles of consumers around the world. This latest product range from Thai Union Ingredients epitomizes this strategy, making sure that we not only use every part of every fish, but that we also help people of all ages stay healthy and active while fueling the development of their children."
Leonardus Coolen, the Managing Director of TUI, expects continued momentum in first half of 2021. "UniQTMDHA is the next step on our journey to ensure that TUI keeps delivering healthy, high-quality ingredients to our customers. Our Rostock plant is particularly exciting from a strategic perspective as it allows us to leverage of our supply chain in an even greater way. The state-of-the-art technology at the plant means that we will continue to explore even more product options for the future."
The UniQTMDHA range is Halal and Kosher certified. It is available for sale worldwide.